Horoscope sexuel juin 2022
A brand new sex horoscope is ready for you! The days in June are the longest of the year, so let's hope we spend them in an exciting way. Read what the stars predict for you on the sexual side of life this month! ✨
Sex Horoscope Aquarius (21 January – 20 February)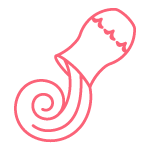 What you need in June, Aquarius, is rest! Both for your body and your mind. The only erotic activity you may engage in this month is getting massages. All you have to do is ask your partner! The same applies to the single Aquarius: don't get too carried away by the unnecessary worries of people around you. They should also try to relax more often! Once July is around the corner, you'll be back on top again. And everyone will be glad you held back.
Unwind with…
Sex Horoscope Pisces (21 February – 20 March)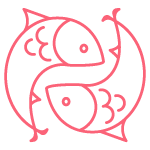 You're on fire, Pisces! In June, it seems like all your wishes are coming true. You may enjoy them extensively, but don't lose sight of your partner's needs. As long as you stay attentive, you can keep this feeling going for as long as possible, and maybe even achieve more… Single Pisces, the stars are in your favour. Not only are you in the flow, you also feel particularly adventurous! This is the time to try out new sensations. Use a new toy or technique to reach your climax. You don't always have to race to the finish line!
Express your love with…
Sex Horoscope Aries (21 March – 20 April)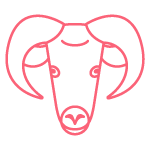 You are fully charged again, Aries, and of course that manifests itself between the sheets! There is certainly no lack of passionate sex, but try to check up on your partner more often and ask questions. It might be that they don't have much to say right away, and that's okay too! The point is that the physical side of your relationship should make room for the emotional side. Are you single? Then go for that date! Fun is always a good idea, but make an effort to really share your thoughts. This can lead to a more intimate relationship than you've ever had before.
Make new discoveries with…
Sex Horoscope Taurus (21 April – 20 May)
Oh dear, Taurus, couldn't you contain yourself? May was one big party, but now you're paying the price. Don't worry, you'll recover! But don't go too wild this month. If you want to get rid of your frustration, you'd do well to leave your partner out of it. They'll gladly do anything for you, but sometimes you have to help yourself too. The single Taurus, on the other hand, will recover more quickly. Independence is nice, but it's okay to know that there's nothing wrong with asking for help from time to time. Even if it's just something small, it'll strengthen your relationships.
Get yourself going with…
Sex Horoscope Gemini (21 May – 21 June)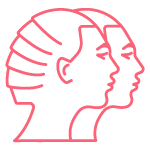 You're back on track, Gemini! By opening yourself up to new experiences, you can enjoy a fresh outlook and a world of possibilities in June. But try not to rush into things. By constantly seeking that dopamine rush, you'll develop a bad habit. Postpone the most exciting activities a little and spread them out over the month. This way, you'll avoid ending up in a slump again in no time. Do you have a (bed) partner? They'll be more than willing to help you out.
Pamper yourself once in a while with a…
Sex Horoscope Cancer (22 June – 22 July)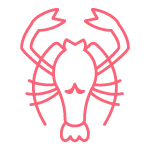 It's not easy to keep your entire life perfectly on track in June, Cancer, but hang in there! In the course of the month, everything will run more smoothly again. Your partner may be asking more of you than what's reasonable these days. Try to approach this calmly, as the stress might accidentally hit a nerve. Communicate openly and honestly with your partner, and they'll give you the space you need. In the meantime, you can let yourself relax! Single Cancer, you can be more generous.
Take time for yourself with…
Sex Horoscope Leo (23 July – 22 Aug)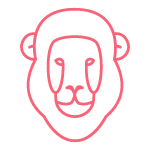 Do you feel those sparks, Leo? You've known that you have a strong connection with your partner for a long time. Still, it's been a while since you felt it so strongly… Your passion for each other won't only be expressed between the sheets this month, you'll use every room in the house! Remember to tidy up after you're done 😉 Singles can also expect a lot of excitement in June, but it won't be handed to you on a silver platter. Open up, single Leo, and make sure you look great. Trim that mane of yours and keep some condoms at hand!
Relax with…
Sex Horoscope Virgo (23 August – 22 September)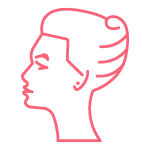 Temperatures are not only rising outside, Virgo. You'll have a lot of hot moments in the bedroom this month. After a less exciting period sexually, it's time to get back on track. Couples aren't the only ones who dare to go further than ever, taking some time on your own will also give you the chance to try out new things. We thought you'd be tired after masturbation month, but it doesn't seem like it. Your libido is sky-high!
Treat yourself to…
Sex Horoscope Libra (23 September – 23 October)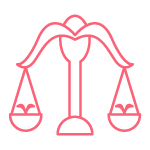 Libras in relationships usually know how to balance quality time with their partner and with themselves; but, this month, you need some extra time alone. This usually isn't a bad thing, but make sure you keep communicating with your partner, or they may think you're no longer interested. If you do spend time together, take some extra hours in the bedroom, for example… Single Libras have nothing to complain about in June. Quality over quantity. There may not be many people you talk to or go out on a date with, but the ones you are in touch with are very special to you… You have a deep connection in different areas and that's wonderful!
Take time for each other with…
Sex Horoscope Scorpio (24 October – 22 November)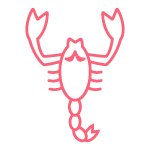 Oh, Scorpio. You put your claws into something and don't let go until you have what you want. You move towards your goal like a lion towards its prey. And that's good, usually… This month, be careful not to be too pushy and make sure you don't force anything. No = no. Respect the other person's limits. We know you're acting out of passion and love, but sometimes it can come across wrong. But don't worry, if you pay attention, you'll be fine. And don't be afraid to say sorry! Admitting your mistakes is very sexy. In the bedroom, you'll also notice that your dominant side is ruling this month. Make the most of it by experimenting with BDSM.
Take it easy and enjoy yourself with…
Sex Horoscope Sagittarius (23 November – 21 December)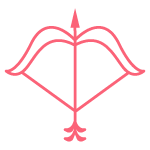 There's nothing wrong with doing nothing, Sagittarius. Taking a step back is very important to you. Whether you're in a relationship or single, this month you need to focus on yourself. In the past, you've taken others into account too much and you've lost sight of yourself a bit. Choose for yourself more often this month by going out for a day on your own, buying yourself a present, and thinking about what makes you happy.
Experiment with…
Sex Horoscope Capricorn (22 December – 20 January)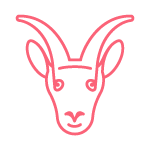 Capricorn, this month is a month of self-reflection. This may sound a bit boring, but it certainly isn't. By listening more to your intuition, you'll eventually enjoy your relationships more. As the month progresses, you'll feel more energetic and open-minded. Plan a date with someone who isn't your usual type. If you're in a relationship, you can try new things with your partner. This could be a new restaurant, or something new and exciting in the bedroom.
Warm up with…
Relevant stories
Tags
horoscope
horoscope sexuel
juin
june
june
sex horoscope
signes astrologiques
star signs